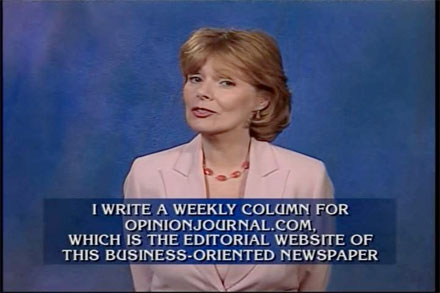 Remember how I said that Reuters' photographer deserved an instant Pulitzer for his hilarious picture of Zombie McCain? It turns out that they'll have to award a second one. Peggy Noonan's latest column was so illogical, so ridiculous, that it sent Ken Layne at Wonkette over the edge, resulting in a long,
long
deconstruction that is simply one of the greatest blog posts I've ever read, as hilarious as it is smart and true. Seriously,
go read it
. So good!
I guess I never did say anything about not writing for Wonkette anymore. Well, I'm afraid there was no drama, no acrimony, nothing like that. It was honestly just this: Condi got too boring, I got too lazy, and Wonkette got too broke (after being shed by Gawker) to make it worth my time to not be lazy and make Condi seem interesting on a weekly basis. So, you know, blame Condi!