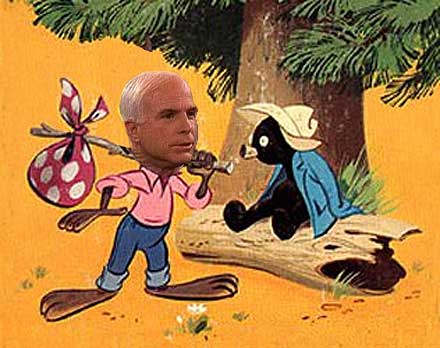 Oh, John, honestly.
Tsk:
The senator said he hoped it wouldn't be viewed as a racial remark. He argued that he was trying to say that it wouldn't make sense for him to have a role in something left to the courts.

Last summer, a top McCain rival, Mitt Romney of Massachusetts, apologized for referring to the troubled Big Dig construction project in Boston as a "tar baby" during a fundraiser in Ames, Iowa.

The term dates to the 19th century Uncle Remus stories, referring to a doll made of tar that traps Br'er Rabbit. It has become known as a way of describing a sticky mess and has been used as a derogatory term for a black person.
UPDATE: Whoopsie! Link fixed.