I'm pleased, and just a little rattled, to present my idea for the GOP's next campaign ad strategy. Forget television, forget buttons, even forget hiring homeless people to pass out deceptive sample ballots, because the future is here! Just imagine: you're at a bar, you excuse yourself to use the restroom, and upon emptying your bladder, you suddenly hear a tiny voice saying, "Hi, I'm Michael Steele, and I love puppies!" Looking down at the source of the announcement, you see this: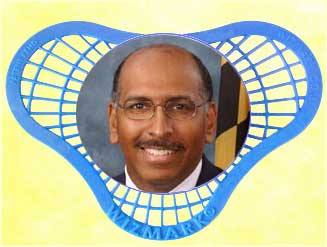 Yes, I'm absolutely certain that talking urinal targets will be the next *ahem* wave in political advertisements. And if you think my golden idea is implausible, well, you're
thrillingly wrong
! The technology is already
here
!
This is my reaching-across-the-aisle olive leaf to the Republican Party. You're welcome.